Drawing inspiration from Matt Doyle's "Tiers of the MLS" who in turn drew inspiration from Zach Lowe's "Tiers of the NBA," we've decided to launch our own series of league previews using the very same "tier" method. 
It's nearly impossible to predict where each team will finish exactly, so instead of doing that, we're going to lump each team into a certain tier that we feel is representative of their level and indicates roughly what to expect from that club.
---
European football is back. The Premier League, Bundesliga, La Liga, Serie A, and Ligue 1 are sure to garner huge followers, but there's a slightly obscure league that we're focusing on today: the Eredivisie. Holland's first division has fallen down the ranks of European leagues over the years, but there's so much that can be learned and so much excitement to be had by watching this underrated league.
So without further ado, here are the "Tiers of the Eredivisie" from those competing at the top to the relegation candidates at the bottom.
Tier 1: Title Challengers
AFC Ajax
As Ajax traveled back to Amsterdam for the second leg of a Champions League qualifier against OGC Nice this summer, the big question was whether the emotions bestowed on the club from Abdelhak Nouri's unfortunate situation. Ajax lost on aggregate 3-3. The defeat resigns the club to yet another year without Champions League football but there should be positives taken from the strong performance in the face of a lose-lose situation.
Despite losing captain Davy Klaassen and youngsters Jaïro Riedewald and Kenny Tete, as well as Bertrand Traoré's loan ending, the squad is still extremely talented. Mercurial striker Kasper Dolberg is poised for another season of goal scoring excellence. Interest in Hakim Ziyech has been thwarted by Ajax's hierarchy (as well as that in Davinson Sánchez and Dolberg). Rotational youngsters are developing into first team players at a high rate, such as Frenkie de Jong, Donny van de Beek, and Justin Kluivert. Finally, Sánchez and Matthijs de Ligt are set to lead a backline bolstered by three quality goalkeepers.
Ajax was a pain in the neck of Feyenoord supporters near the end of last season. Despite clearly being second-best throughout the campaign, the Amsterdammers pushed their rivals to the final day until Feyenoord claimed the league title. Partially due to a period of player adjustment as well as inconsistency against teams of both high and low levels of ability, Ajax was never quite able to take the extra step to claim league victory. With the aforementioned stars still plying their trade in the Johan Cruijff Arena, you'd think they'll be motivated (and further along in development) to be able to mount a campaign to dethrone Feyenoord.
Key Player: Davinson Sánchez
Remember the Name: Frenkie de Jong
Feyenoord Rotterdam
Despite maintaining quite a strong squad, not many predicted that Feyenoord would have such a strong season in 2016/17. A jubilant title-winning side is always difficult to manage, as seen with PSV's mini-collapse over the past year. There have been some big sales as well as some big signings, so I believe the overall balance of Feyenoord's talent has stayed relatively similar.
Defenders Rick Karsdorp and Terence Kongolo were sold for a total of nearly €30 million, which was reinvested into players like Steven Berghuis, Ridgeciano Haps, Jerry St. Juste, and Sofyan Amrabat. Leading scorer Nicolai Jørgensen is back for another year of terrorizing defenses, while Tonny Vilhena, Jens Toornstra, and Karim El Ahmadi can provide some spectacular play with and without the ball in the midfield.
It's easy to say that all Feyenoord needs to do to defend its title is to play just as consistently and as well as last season. In practice this is very difficult – especially so because of the losses of Dirk Kuyt and Eljero Elia, in addition to Kongolo and Karsdorp. That being said, a total summer outlay of nearly €23 million should be enough to replace at least most of the lost talent.
Feyenoord was the talk of the country last year despite Ajax making it to the Europa League Final. Some people, including myself, believed that the rivals in Amsterdam would make a comeback at the end of the season.  However, The Club of the People held strong and won the league, which is all that most people will remember. What will really get people talking is a retention of the Eredivisie, which I believe Feyenoord is in certain contention to do.
Key Player: Tonny Vilhena
Remember the Name: Sofyan Amrabat
Tier 2: The Question Mark
PSV Eindhoven
At this point in time, it's difficult to see anything but a tumultuous season ahead for PSV. Bowing out of the Europa League at the qualifying stage, selling stars for little in return, and a manager whose future is hanging by a thread are just a few of the ever-growing problems at Eindhoven's biggest club. Despite all of this, PSV is still very talented and has a chance to mix it up in the top three once again (or maybe not?).
If you had to choose a player who best represented a club, it'd likely be Marco van Ginkel and PSV. The Vitesse youth prodigy joined Chelsea in a big transfer in 2013, but he soon sputtered out on loan when it was realized how much improvement was needed to make it in the Premier League. Two loans at PSV, both for only the second half of the 2016 and 2017 seasons, reaffirmed van Ginkel's confidence, but he hasn't broken through at Chelsea yet at the age of 24. A league winner and one of the Eredivisie's top players. A reject and a waste of money. Van Ginkel is both: inconsistently brilliant and a sidelined ex-wonderkid. As is PSV – so much talent but never reaching its potential.
That's not to say that PSV can't win the Eredivisie this season (however unlikely it may be). Many are tipping sides like AZ or Utrecht to leapfrog the Rood-Witten, which makes some sense after the sales of Andrés Guardado, Héctor Moreno, Davy Pröpper, and Jetro Willems. But with new signing Hirving Lozano, proven players like van Ginkel, Jorrit Hendrix, and Santiago Arias, as well as young stars Steven Bergwijn and Bart Ramselaar, PSV has the ability to compete with any Dutch side on any given weekend.
Filed as a 'Question Mark', PSV is clearly not a side I think is going to challenge for the league. The poor transfer business done has seriously weakened a supremely talented squad, and there are more clubs biting at the heels of the ex-back-to-back Eredivisie champions. What will happen next? Only 34 matches will be able to tell that story in full.
Key Player: Marco van Ginkel
Remember the Name: Sam Lammers
Tier 3: Best of the Rest
AZ Alkmaar
For a club that just sold two of its best defenders, AZ Alkmaar looks surprisingly strong heading into the new season. Marco Bizot replaces the lackluster Tim Krul in goal, Alireza Jahanbakhsh looks poised to prove that my love for him is justifiable (and that he's one of the best attackers in the league), and young stars are popping up all over the pitch for AZ. A club with high hopes and a great fan base deserves an improvement on last season's 6th place.
Calvin Stengs, Fred Friday, Jahanbakhsh, Levi García, and Dabney dos Santos. These are all first team attackers for AZ and are all 23 years or younger. AZ had a slightly above-average goal-scoring presence last season and that will only be improved upon as these youngsters develop. Centre-half pairing Stijn Wuytens (technical ball-player) and Ron Vlaar (experienced presence) should combine well with the midfield and full-backs, as well as strikers Wout Weghorst and Friday.
AZ's players should be confident going into the season and I fully believe they can take the chance to rise up the league table, possibly overtaking PSV in the end. Goal scoring shouldn't be an issue, but watch out for Alkmaar's defensive solidity; it will either make or break its season.
Key Player: Alireza Jahanbakhsh
Remember the Name: Calvin Stengs
SC Heerenveen
SC Heerenveen is quite different from most other Dutch clubs because of the province it's based in: Friesland. However, despite speaking a slightly different language, the club is a great representation of what football in the Netherlands is. A great youth developing club, Heerenveen has been a strong presence in the Eredivisie since the early 90's. And now, after a 12th-place and 9th-place finish over the last two seasons, the club is looking for a route back to European football.
That route can, and probably will, be found in the attack. 20-goal man Reza Ghoochannejhad linked up very well with star winger Sam Larsson last season. Larsson's fellow Swedish-born winger Arber Zaneli will have some competition this season after Heerenveen signed New Zealand international winger Marco Rojas. Experienced defensive midfielder Stijn Schaars and box-to-box man Yuki Kobayashi should link up well with on-loan Martin Ødegaard in a midfield triangle.
The biggest plus to Heerenveen's summer has to be the amount of cheap deals achieved to bring in quality talent. High-potential players Denzel Dumfries, Nemanja Mihajlovic, and Loucas Woudenberg were brought in for a total of €3.15 million. In addition, goalkeeper Warner Hahn and defender Daniel Höegh arrived at Heerenveen for a measly €500k total. That's great business. Will that great business translate to on-pitch success this season? I do believe so.
Key Player: Sam Larsson
Remember the Name: Pelle van Amersfoort
FC Utrecht
Another club that's made a profit during the offseason, Utrecht maybe doesn't look quite as primed for a great finish as it did last year. Leading striker Sébastian Haller departed to Frankfurt and Sofyan Amrabat did so to Feyenoord, which has left two massive holes to fill in the coming season. NAC Breda striker Cyriel Dessers came in to provide cover where the departed Haller once played, and a slew of midfield signings have at least given some strength back to the middle of the field. That being said, Utrecht doesn't really have much star-power anymore.
Erik ten Hag's side looks set to rely heavily on youth in key positions this season. Dessers (22) and Gyrano Kerk (21) started up top in Utrecht's Europa League qualification tie. Yassin Ayoub (23) and Zakaria Labyad (24) are a pretty solid one-two punch in the midfield, and young star Giovanni Troupée (19) will be the go-to option at right-back.
With that said, Utrecht does have plenty of experienced options. Dario Dumic and Nick Marsman both join the club this summer from NEC and Twente, respectively. Captain Willem Janssen leads the backline and former Ajax star Urby Emanuelson has signed on as a versatile left-back/left-winger. Something must also be said about the sheer depth in the squad; Utrecht has at least two possible starters in almost every position.
Utrecht finished in a strong 4th place last season, but what will this season become? I previously mentioned that PSV could be dropping out of the traditional 'Top 3' section, and Utrecht is a club that is willing and (sort-of) ready to take advantage of a slip-up. The two big sales will hurt the team for sure, but the depth is there for another strong campaign flanked with a strong Europa League performance.
Key Player: Yassin Ayoub
Remember the Name: Giovanni Troupée
Vitesse Arnhem
Fresh off a Dutch Cup victory, Vitesse should have a lot of hope for the new season. A strong defense led by captain Guram Kashia should have little trouble maintaining its 40 goal against last season. Chelsea's loan army has once again arrived in the city of Arnhem, led by American defender Matt Miazga. New signings Thulani Serero and Thomas Bruns bring some quality Eredivisie experience to a strong midfield, but the area I'm most looking forward to is Vitesse's attack.
Young star Milot Rashica will run rampant on the right side, backed up by 17-year-old Mitchell van Bergen. One of Groningen's key attackers last season, Bryan Linssen, joins the club up front as well as Luc Castaignos on loan and Tim Matavz from Augsberg. While there's no guarantee that they'll be able to replace Ricky van Wolfswinkel's goal tally, a probable front three of Linssen, Castaignos, and Rashica is very threatening.
There's really not much more to say about the solid Vitesse side. The fans will be in full voice come the home matches after winning their first major trophy and the team should provide good competition with the teams in and around the European playoff spots.
Key Player: Milot Rashica
Remember the Name: Julian Lelieveld
Tier 4: European Hopefuls
Heracles Almelo
Heracles finished in 10th last season but was, in my opinion, one of the most exciting teams to watch. Swedish international striker Samuel Armenteros was the third highest scoring Eredivisie player while Kristoffer Peterson and Brandley Kuwas aided with great goals and passing. Heracles may not be the most traditional pick to sneak into a European spot, but it's a fun club to watch play that is certainly on the up-and-up.
With no standout names besides those in attack, Heracles Almelo has gone for many cheap signings to bolster an already strong core. Dries Wuytens and Bart van Hintum should be superb defenders for a side in need of some solidity. If everything goes to plan, I can see Heracles sneaking into a 6th or 7th place position. However, if Armenteros decides to leave it could be a whole other story.
Key Player: Samuel Armenteros
Remember the Name: Reuven Niemeijer
FC Groningen
Groningen was oh-so-close to claiming a European playoff spot (4th to 7th) last season after Twente's horrid form to end the season. Unfortunately for the Pride of the North, it was an 8th place finish as the 34th week drew to a close. Even now, after losing Bryan Linssen, Simon Tibbling, and Alexander Sørloth, I believe Groningen still has a chance to improve upon last season's placement.
Wherever you look across the main lineup for the green and white team, there is quality. Sergio Padt was, for my money, one of the top-performing keepers in the league last season. Django Warmerdam at left-back is an extraordinary signing from Ajax. Striker Mimoun Mahi had a spectacular 2016/2017, scoring 17 goals and bringing the Noordlease Stadion viewers to their feet on many occasions.
The assets sold by Groningen haven't been absolutely crucial players and the signings have certainly been economically sensible thus far. While they shouldn't be too optimistic for a good finish this season, Groningen's fans can be happy to know that their team certainly isn't a long shot to get a European spot.
Key Player: Mimoun Mahi
Remember the Name: Juninho Bacuna
Tier 5: Mid-Table Extraordinaires
ADO Den Haag
Den Haag was atrocious throughout most of last season. Sitting bottom of the league at one point, The Hague's main club went on a last-gasp run that ended up not only staving off relegation, but placing the club in 11th. Unfortunately, two stars who helped the club achieve such a great finish compared to the low performances have left. Striker Mike Havenaar and defender Wilfried Kanon have both departed, the latter on a free transfer. Will ADO be able to pick up where it left off at the end of last season, or will the big exodus of first team players hurt too much to recover?
There aren't really any standout performers in Den Haag's side. New arrival from Hearts in Scotland, Norwegian striker Bjørn Johnsen, should boost a counter-attacking style led by winger Sheraldo Becker. Lex Immers joins from Club Brugge on a free; the experienced midfielder should gel well with youngsters Danny Bakker and probable-debutant Hennos Asmelash. There isn't really a more average team in the league, so I can't see Den Haag dropping down too far nor rising near the top.
Key Player: Aaron Meijers
Remember the Name: Hennos Asmelash
FC Twente Enschede
Twente is in an interesting position at the moment. Embroiled in financial mismanagement scandals over the past couple seasons, the team did well to carve out a seventh-place finish at the end of the Dutch 2016/17 season. However, most of the top performers from last season's team have either been sold or returned back from a loan spell. One of those loanees, Enes Ünal, scored over one-third of Twente's goals in the Eredivisie and will be a massive loss.
Key midfielders Mateusz Klich and Kamohelo Mokotjo were sold to the English Championship and winger Chinedu Ede and goalkeeper Nick Marsman left on free transfers. There's still plenty of talent in Enschede though, including the very talented teenager Fredrik Jensen, ball-playing defender Joachim Andersen, and right-back Hidde ter Avest. Twente has a strong core of young players that will certainly develop into great players, but it may be a season too early for them to make too much of a difference in the Eredivisie. I'm resigning Twente to a mid-table finish, but the future beyond this season should be a promising one.
Key Player: Hidde ter Avest
Remember the Name: Fredrik Jensen
Tier 6: Surprising Newbies
VVV-Venlo
You may be thinking, "Why would a team that lost 4-1, at home, to Ajax's reserves be able to stay clear of relegation?" Valid point. Well, not only does that show the disparity of talent from the top to the bottom of the Eredivisie, but also that match was the lowest point in a season that saw VVV reclaim their first division status.
VVV-Venlo (Venlose Voetbal Vereniging) immediately stood out to me as a potential surprise this season because of its defensive record in the Jupiler League. Only 35 goals conceded tied Jong PSV for best in the division. While the team's attacking record doesn't quite reach that elite level (75 goals scored, 3rd best), there is certainly potential up front. Young winger Vito van Crooij, besides having an awesome last name, scored 14 goals last season. Fans of the Pride of the South are hopeful that Crooij can link up with on-loan attackers Lennart Thy (Werder Bremen) and Tarik Tissoudali (Le Havre) to make VVV a threatening counter-attacking side.
In addition to some promising teenagers in attack, Venlo emblazons great talents such as midfielder Clint Leemans (21), versatile defender Tristan Dekker (21), and new arrival Terry Antonis (23). Manager Maurice Steijn, applauded by Football Oranje's James Rowe, is back in the Eredivisie after a previous stint with Den Haag. Steijn is a proponent of the classic Dutch 4-3-3, which he uses with a defensive modus that should translate nicely against some of the top teams. In conclusion, I'm cautiously optimistic for a mid-table finish for VVV.
Key Player: Clint Leemans
Remember the Name: Vito van Crooij
NAC Breda
NAC Breda, who gained promotion via a playoff victory over subsequently relegated NEC Nijmegen, are in a similar boat to the aforementioned Venlo. A solid 4-3-3 team with great young talent that seems poised to make a larger impact than you'd expect from a promoted side. Except NAC didn't dominate the Eerste Divisie quite like VVV did, and they have enlisted help to ensure survival this season.
Vitesse Arnhem, often jokingly titled "Chelsea's feeder club", formed a partnership with one of England's giants to soak in young talent on loan to bolster the squad. A couple years ago, Breda did the same thing with Manchester City. Manu García was just one of four players leased from City to feature in the 4-1 second leg victory over NEC, and no less than seven youngsters have been brought in for the new season from Manchester (including James Horsfield on a permanent deal).
NAC is neither superb nor weak on offense or defense, but Utrecht did buy its main striker Cyriel Dessers who scored 22 last term. Young French striker Thierry Ambrose is in from City to replace the Belgian, a player who I think has the ability to compete near the top of the scoring charts if all goes well. Attackers García and Thomas Agyepong are returning on loan, who should definitely add some firepower.
Key Player: Manu García
Remember the Name: Arno Verschueren
Tier 7: An Emotional Rollercoaster
Excelsior Rotterdam
Excelsior is the typical club that often punches above its weight, but more often than not falls short in matches you'd favor the Rotterdam club to win. Upsetting clubs like Feyenoord and Ajax (draw) near the end of the season but losing big to Roda, Heracles, and Go Ahead Eagles is a sign of that inconsistency. There's been quite a bit of overturn in the transfer market for Excelsior, but the top performers are still plying their trade in the south of Holland with last season's twelfth place finishers.
Besides losing agile striker Nigel Hasselbaink and a few quality players from loan spells, Excelsior has maintained a solid structure. An average defense is bolstered by good midfielders Ryan Koolwijk, Hicham Faik, and Luigi Bruins. Up front, on-loan striker Zakaria El Azzouzi should bag double-digit goals to steer Excelsior away from relegation. However, don't be surprised if Feyenoord's cross-town rival is near the bottom come Christmas time.
Key Player: Stanley Elbers
Remember the Name: Dogucan Haspolat
Sparta Rotterdam
Most of the Eredivisie predictions I've read this summer have placed Sparta in the relegation zone, but I believe it'll escape it in a similar fashion as was done a few months ago. Rotterdam's third club has sold two of its best young defenders, Denzel Dumfries (Heerenveen) and Rick van Drongelen (Hamburger SV). However, plenty of young players are coming through from Sparta's academy and should provide lots of depth across the pitch.
Wingers Loris Brogno and Craig Goodwin are set for another season of playmaking on the flanks, but we'll have to wait and see how the strikers replace former on-loan man Martin Pusic, who had a good scoring record last year. There's no exact way to tell if Sparta may regress from last season, but I believe the squad is still strong and will pull out a safe position once more.
Key Player: Loris Brogno
Remember the Name: Sherel Floranus
Tier 8: Relegation Battle
PEC Zwolle
Most of my picks are based on how I feel teams will perform, but my pick for Zwolle to find itself in the relegation playoffs is based highly on one statistic: goals allowed. When PEC finished eighth just over a year ago, the squad still finished with nearly as many goals allowed as scored. Last season, the club finished just above the relegation playoff spots and allowed the second-most goals against in the league (behind automatically-relegated Go Ahead Eagles). Those numbers don't lie, and very little has been done to fix the defensive issues.
Dico Koppers, a left-back, has been the only defensive signing besides ageing goalkeeper Diedrik Boer. Holding midfielder Danny Holla and multiple defensive options who were on loan are now out of the club. That's not a good sign for the defensive line for this season, and thus I think Zwolle could possibly be heading down in 2018.
Key Player: Ryan Thomas
Remember the Name: Josef Kvida
Willem II
While Zwolle's issue is conceding goals, Willem's issue is scoring them. Tilburg's club had to grind out so many results last season, and many of those results could certainly have been more negative than they were. A major lack of offensive power will hurt Willem II this season and will see them forced to fight against relegation.
Willem II has brought in so many players this offseason. Besides some quality loan signings, youngsters Timon Wellenthreuther (Schalke 04), Dan Crowley (Arsenal), and Bartolomiej Urbanski (Legia Warsaw) have joined and will look to improve Willem's shot-stopping and midfield. However, I don't think it'll be enough to score the necessary tally of goals to stay safe and relegation could be on the cards for Willem II.
Key Player: Thom Haye
Remember the Name: Asumah Abubakar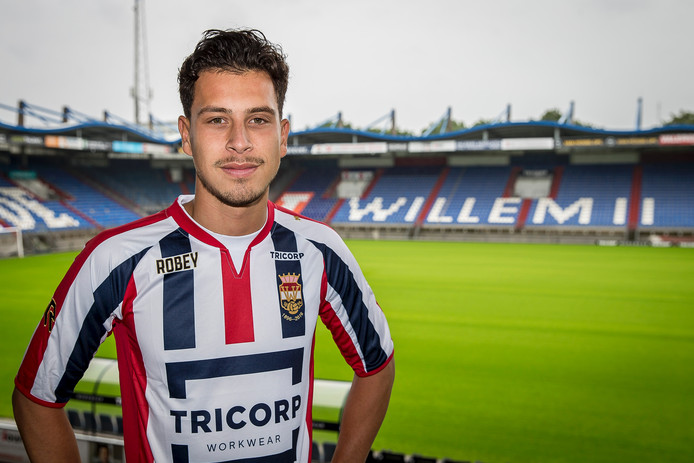 Tier 9: "Sorry, you're out."
Roda JC
Every season, at least one team must be relegated to the Jupiler League. Unfortunately for Roda JC, I believe it is the team that must take the blow of automatic relegation. To back up my claim, if you thought Willem's 29 goals last season was bad, Roda scored a grand total of 26. The seventeenth-placed side escaped relegation through the playoffs, but it won't be necessary this season; the club is going down.
Roda has brought in plenty of decent loan signings, but no true game-changing names. Jorn Vancamp may have a shot at a decent goal tally up front, but it'll take more than that to save a side that won seven matches last season. For Roda, it's good for the fans that they'll experience Eredivisie football for another year, but I believe it's a fleeting experience.
Key Player: Simon Gustafson (Loaned from Feyenoord)
Remember the Name: Frederic Ananou
---
Statistics provided by Transfermarkt and WhoScored.